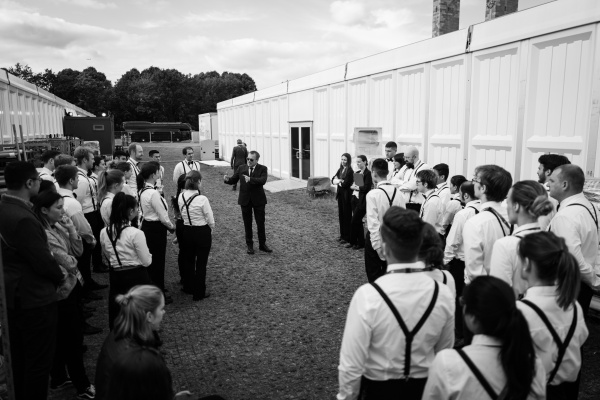 Personal
Head waiter

This item can only be booked subject to availability. The check will only take place after receipt of your order and will be confirmed separately.
59,50 €
Price per , plus VAT
Item number: 10031

add to cart
Further information
In order to ensure that your function runs as smoothly as possible, we would be able to place our well trained personnel at your disposal. Every member of the personnel is entitled to a minimum of four hours paid work. The final payment results from the actual worked hours.

The planned personnel is an estimate of the calculated total demand. Of course we consider the work related laws and act in their limits. These laws contain that a work shift may not be longer than 10hours per day and per personnel.
Array ( [sprache] => 2 [sid] => 96bc41afe9002661a52aa53afe7fd615 [merkliste] => Array ( ) [preis_gruppe] => preis_Messe )